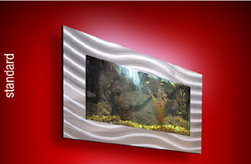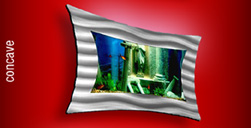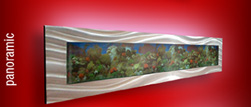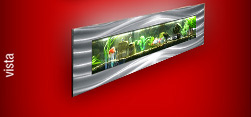 Parts & Accessories FILTERS We offer 2 styles of multi-function submersible filters which come standard in the Aussie Aquariums. The HJ-111 is for our Mini and Porthole models and the HJ-611 is for all other models. Our Mega and Panoramic models both utilize 2 of the HJ-611 filters. Voltage: 110V/60HZ

LIGHT FIXTURES Our custom fit lighting system comes in various sizes to fit your aquarium. These lights mount onto the wall or inner fascia of your aquarium using clip mounts. Here are the specifications: Voltage:110-130V/60HZ
Length: 12" - 48"
Power: 6W 12" (Porthole, Porthole Bubble, Square), 8W 14" (Mini), 13W 24" (Standard, Vista, Concave, Older Panoramic/Mega) and 28W 48" (2008 and newer Panoramic/Mega)

MSRP: $29.95 - $44.95

REPLACEMENT PARTS Replacement parts that can be ordered:

Sponge Media Replacements for HJ-611B filter Charcoal Cartridge for HJ-611B filter Metal Toggle Clip Plastic Toggle Clip

Other parts available for purchase are custom-cut glass lids, fish nets, grabber tongs, siphon cleaners, mounting brackets and hardware. We change lights and filtration systems periodically. If you are looking for a particular model then notify us. Call our resellers for part availability.